7 day / 6 night Holistic Healing/ Personal Transformation Retreat in Northern California


December 8, 2018 - December 14, 2018




12:00 am - 11:55 pm
Holistic Healing/Personal Transformation retreats December 8-14
Holistic Healing/Personal Transformation Retreat in Pope Valley California (Napa Valley) with Dr.Ann West
It's an intimate retreat nestled in natural, serene surroundings by a riverside. It takes place at Dr.Ann's private estate.
This retreat, in a small group (1-7persons), allows a deeper immersion into holistic healing and personal transformation work.
It includes:
Daily Yoga or Kundalini, conscious dance movement, or other forms of mindful exercise
Meditation and inquiry
Nature hikes
Use of Infra-red sauna,
Hot tub (water sanitized with hydrogen peroxide),
Paddle boarding or kayaking, on the calm river beside the house
Gourmet, organic, GMO free, sugar free, vegetarian meals
Accommodations in a comfortable  Napa Valley country home with a view of the river.
Optional sessions: Ozone Therapy, Theta Healing, Ionic Foot Bath, Reiki, Compassionate Communication, Healing Code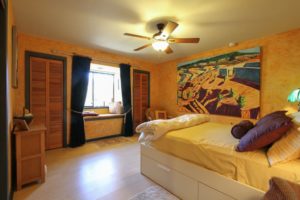 Testimonial:
"Although I had never been, my fiancée had visited Sacred Springs in September of 2015 and raved about the powerful experience she shared with her mom. Understandably, my expectations were high for what our retreat would bring, and I'm happy to report that Dr. Ann West greatly exceeded them! From the start, it was a transformative experience that brought me out of my shell and really helped me learn about life, love and the power of effective communication. We left the retreat healthier, happier and empowered to take the learnings from Dr. West and continue applying them to our day-to-day lives. We will definitely be back to Sacred Springs and I will highly recommend the place to family and friends."
Bill T.
Holistic Healing Retreats offer:
3 Holistic Breathwork™/Counseling sessions and 3 Body work/energy sessions: Massage, Reiki, Ozone Therapy
  3- 7 day personal retreats – you can choose one or a combination of programs below:
Juice Fast, Cleanse and Detox Retreat —Includes daily , 3 green vegetable juices, option of protein shake/citrus juice, cleansing spice and herbal teas, daily liquid multivitamins & minerals, optional hot or raw soup and chia seeds pudding, option of fresh fruits, juice cleanse preparation class. Breathwork (70% toxins gets released through breath), Body/energy work sessions, colon hydrotherapy (optional).
Healing Health and Wellness Retreat – Rejuvenate and revitalize. Alternative, integrated healing and support to improve the state of your health through raw foods, juice cleanse, nutritional consultation, food preparation classes. Emotional support to reverse effects of negative, subconscious patterns in creating the state of dis-ease. Alternative prevention and healing of cancer, diabetes, hormonal imbalance and others.
Healing Grief and Loss Retreat —emotional counseling to grieve and to heal core sense of separation
Couples and Relationship Healing Retreat — Learn and practice
compassionate communication skills, transform negative reaction patterns,heal passive/aggressive behaviors, process and heal emotional issues,learn basic Tantric and Taoist practices.
Meditation Retreat – individual and group meditation sessions for all levels – beginners to advanced; silent and guided meditations,
Self-inquiry, scheduled silent times (half a day or longer), group andpersonal sessions, conscious movement meditations and mindfulnesspractices like Yoga, Chi-Gong, meditative walks.
Spiritual Growth/Awakening Retreat —sitting and walking meditation (silent and guided), self-inquiry, mindfulness practices, Vipassana, satsang, integrative awakening, Breathwork/Spiritual Life Coaching sessions.
Diet Option 1: Organic Rejuvenating Gourmet Diet: your choice of 100% raw, living foods or a mix of raw and cooked foods. Vegan, gluten free, dairy free, sugar free.
Diet Option 2: Juice Cleanse – 100% organic liquid diet including juices, soups, super food smoothies; we use locally grown produce whenever possible
Diet Option 3: Combination of Juice and Food Cleanse – 1 meal daily and the liquid diet for the rest of the day or  half juice / half food (for example 3 days juice / 3 days food)
Personal Transformation Retreats  (5-7 days) offer:
Everything in the Holistic Healing Retreats described above, plus more individual counseling sessions, bodywork/energy sessions and SpiritualLife Coaching
Visit to hot springs for soaking, and mud bath or mineral bath (optional)
6 Holistic Breathwork™/Counseling sessions
4 weekly Body/Energy work sessions
Mindfulness Based Cognitive Therapy with many mindfulness oriented practices
Healing depression, stress, anxiety, trauma, PTSD, detoxification from prescription medications, and transforming negative patterns and self-defeating behaviors resulting from birth/childhood trauma, abuse, accidents, surgeries and other traumatic life events
Personal attention and care with daily (except the day of the departure) Breathwork/Counseling/Spiritual Life Coaching/Compassionate Communication sessions
You will learn breathing and relaxation techniques to expel built up toxins and negativity; meditation, mindfulness and inquiry practices to rediscover your true self, and release the illusion of separation to live in joy and peace in the present moment
Healing Health Crisis Retreat –7– day program, which was created to support people in healing various ailments, including alternative cancer therapy. . Ozone Therapy, Raw Foods (optional) included.
Meditation instruction: both silent and guided drawn from a variety of traditions and spiritual teachers including Vipassana, Satsang, Advaita, Awakening Your Light Body, Eckhart Tolle, Adyashanti & Gangaji
Intuitive Counseling & Energy Healing to help you connect more deeply with your own inherent wisdom, clear any blockages that may be in the way and restore natural balance
Holistic Breathwork™ Sessions: Experience profound transformation through conscious, connected breathing; release of negative core beliefs and patterns
Spiritual Life Coaching and counseling
Bodywork including massage, Deep Tissue, Acupressure, Foot Reflexology, Reiki
Detoxification in the infrared sauna by the stream with windows into the forest (more about infared saunas at: www.healthmatesauna.com)
Quiet time & Silence in nature
Daily exercise—dance, yoga, kundalini meditation, weights, hiking, walking/running, rebounding, swimming, tennis (partnering and instructions available), Chi Gong
Visit to nearby Hot Spring Resort for a soak in mineral waters or a mud bath in volcanic ashes and minerals (7-day Personal Transformation or longer retreats) – Indian Springs
Amazing hiking trails
Venue Phone: 833-787-8432
Address:
Pope Valley
,
California
,
United States